In a world where acts of kindness often go unnoticed, a heartwarming story emerged from Upper Arlington, Ohio, demonstrating the profound impact of a simple good deed.
Joyce Rhinehart, a resident of Upper Arlington, was enjoying a summer day with her grandson, Blake, who had just finished his tennis lesson. They decided to treat themselves to ice cream, and that's when the unexpected happened. Joyce spotted a family of four, savoring custard cones and sharing joy. In a spontaneous act of goodwill, she approached the family and offered to take their photograph. Little did she know that this seemingly ordinary gesture would soon hold immeasurable significance.
Joyce shared her experience on Facebook, revealing her habit of capturing photos for strangers, especially while on vacation. After snapping the picture, she handed her mobile phone to the family's young daughter and requested her to send the image to their phone. At that moment, it appeared as a simple act of generosity, something done without expecting anything in return. Weeks passed, and Joyce didn't give the incident much thought, until a text message from an unfamiliar number arrived, marking a day that would resonate in her memory forever.
The text reached Joyce on Father's Day, carrying profound gratitude from a father who felt compelled to convey the significance of that seemingly ordinary photograph. His message read:
"Dear madam, you took our picture in front of Rita's on June 8th. My wife has passed away yesterday, and this is the last picture we have together as a family. Please accept my sincere gratitude for your kindness; it means the world to me. Thank you from the bottom of my heart."
Joyce, deeply moved by the message, soon learned the poignant backstory. The man's wife had battled illness for a year, and the photograph taken during a moment of happiness encapsulated their family's love and togetherness. It was the last memory they shared as a family before the unthinkable happened. Joyce couldn't help but reflect on the profound impact of a random act of kindness and decided to share this heartwarming story on Facebook.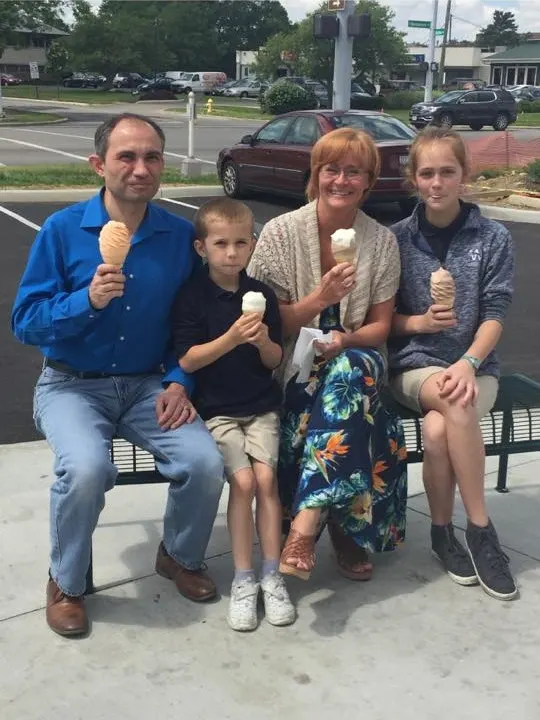 In doing so, she reminded all of us to "never underestimate the simple act of random kindness." In an age of technological distractions and busy lives, this story serves as a poignant reminder that taking a moment to offer a small act of kindness can have a lasting impact, even if we may never fully comprehend its significance.
Sources: inspiremore