Gina Stewart, often hailed as the "world's hottest grandma" at the age of 52, is opening up about her quest for old-fashioned romance. Despite being the center of attention for men of all ages, this Aussie model and mom is taking a cautious approach to her love life.
In an interview with the Scottish Sun, Stewart revealed her perspective on finding love at this stage in her life. She acknowledges that, as a mother, she needs to be selective about who she welcomes into her world.
While she's not actively searching for a specific partner, she holds a belief that love will find its way to her when the time is right. "I believe that if I'm destined to find love it will happen, and I will just fall in love probably when I least expect it," Gina said.
However, this sultry grandmother wouldn't mind if her Prince Charming happened to be Scottish. She secretly hopes for a "great Scot" to "sweep me off my feet and keep me safe in their castle." Stewart is open to love regardless of age, as she receives messages from men of varying generations, with younger men showing particular interest.
She's had a diverse dating history, from individuals in their late 50s to those in their 20s. In 2022, she even claimed to have dated the late cricket player Shane Warne. While 2023 holds the promise of renewed love, Stewart has been taking a step back from dating after the loss of a close friend.
Stewart first gained recognition by making it into the top 100 contestants in Maxim's Finest Australia contest, earning her the title of "world's hottest grandma." Despite the emergence of younger women in this role, she clings to her age-defying honor with unwavering confidence.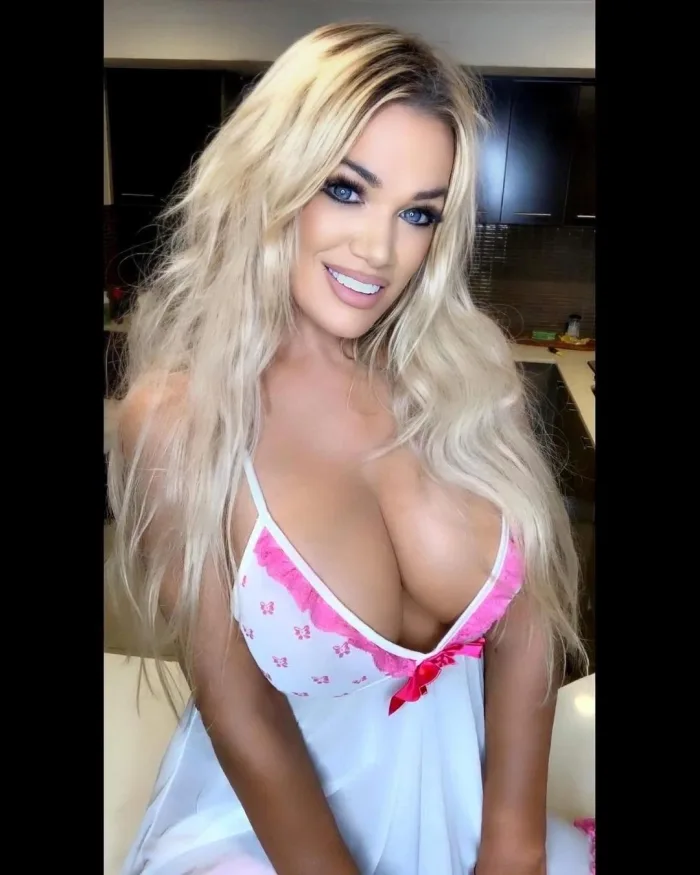 Her online fame, primarily attributed to her striking looks, led her to release an NSFW calendar featuring topless photos. However, her bold approach to social media occasionally pushes the boundaries of community guidelines. In the past, her provocative images were removed from Instagram, where she boasts over 341,000 followers.
Yet, the road to online fame hasn't always been smooth. In 2022, she was reportedly hounded by paparazzi, forcing her to relocate from her Gold Coast residence to escape their relentless pursuit. Despite the challenges, Gina Stewart remains a sought-after icon, both for her remarkable beauty and her quest for love, with a Scottish twist that might just lead her to her own fairytale ending.
Sources: New York Post