If you've ever been in a Cracker Barrel restaurant, you know that all the restaurants in this chain offer the same theme and consistently good food regardless of the location. It has an old-timey atmosphere that most of us love.
But even if you are a regular visitor, there are likely things that you probably have never noticed about all of the locations.
There are certain things that every single location has in common.
For example, every single location has walls that are decorated to enhance the country charm.
There are tons of things scattered across the walls. But did you know that all of them have the exact same items in the exact same locations?
Every location has an antique ox yoke and a horseshoe over the front door.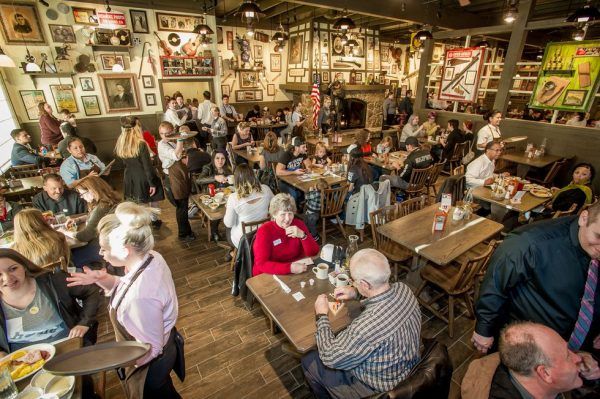 When walking up to the door, you'll see a row of rocking chairs to relax in while you're waiting for your spot inside.
The chairs are all handmade in the U.S., and are all for sale.
Outside of every bathroom in a Cracker Barrel is a traffic light too.
You'll also find an oversized checkerboard set up on top of a cracker barrel.
It's a throwback to the days where patrons would stand around the barrel munching and having small talk.
According to Cracker Barrel, each store has some 1,000 decor items. Can you just imagine having to figure out where they all go when a new location is opened?
Not only can you buy some of the decor and treats in the store at Cracker Barrel, but you can buy many of them online at their website. Who knew?
Be sure to share this story with your family and friends. You know you're going to look the next time you go.