People are outraged over what this professional female golfer wore on the green. Take a look and let us know if you believe she did anything wrong.
The Ladies Professional Golf Association (LPGA) warned players like Paige Spiranac that a strict new dress code was coming and would be vigorously enforced. The new rules prohibited the plunging necklines, short skirts, and leggings that are popular among female athletes. Furthermore, any infractions could earn golfers a fine of $1,000, and the fine will double with each offense.
The new dress code meant that female golfers would have to get rid of much of their athletic attire, and needless to say, they weren't happy. Some even pushed back on the new rules. Many women argued that banning racerback tops, joggers, and other comfortable workout clothes for what is a physical sport seems counter-intuitive. Others believe the new dress code hearkens back to the day when women were told not to hit the ball more than 80 yards because the posture required for such a swing was unflattering to a woman in a dress, according to Daily Mail.
Twenty-four-year-old Paige Spiranac, a San Diego native, was among the first to criticize the LPGA's new dress code, claiming that it doesn't take into account the comfort of female golfers and could make women feel ashamed of their bodies. "As both an ambassador for golf and an advocate for the continued progress of women's rights and equality in society, I fear that these new rules are stifling the growth of the women's game," Spiranac wrote in an article for Fortune.
"In other professional sports, uniforms have evolved to contemporary cuts and materials designed to meet athletes' elevated physical demands. Pole vaulters, for instance, often jump in sports bras and briefs to allow for maximum limb movement, while limiting the amount of clothing that could catch the bar," the pro golfer explained. "Tennis players wear sleeveless tops and skirts with spandex shorts so that they can hit, reach, and lunge for the ball effectively. Similarly, in order to perform at the optimal level, golfers need to be able to rotate, extend, crouch, and bend, often in extreme weather conditions for up to five or six hours at a time."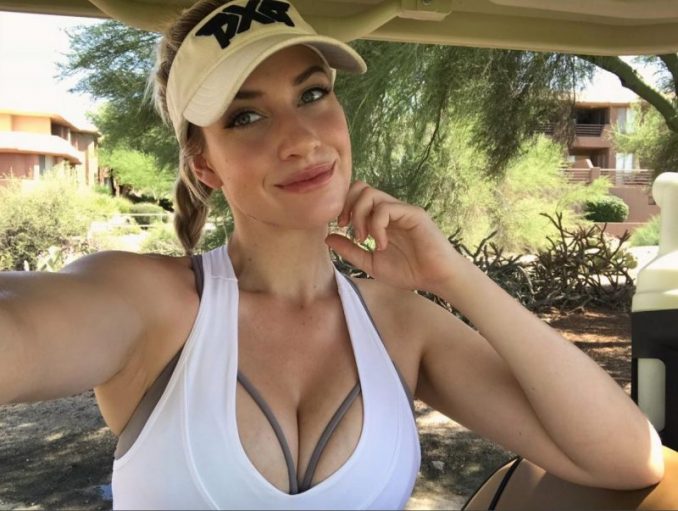 Still, the Ladies Professional Golf Association is standing by their dress code. "The dress code requires players to present themselves in a professional manner to reflect a positive image for the game," said Heather Daly-Donofrio, chief of communications and tour operations.
"While we typically evaluate our policies at the end of the year, based on input from our players, we recently made some minor adjustments to the policy to address some changing fashion trends. The specifics of the policy have been shared directly with the members," she added.
Perhaps it was the language used in the dress code that upset many women. For example, the dress code reads, "Plunging necklines are NOT allowed," and "Length of skirt, skort and shorts MUST be long enough to not see your bottom area." It's the randomly capitalized words that make the new guidelines sound hostile, but in all fairness, the fans shouldn't be seeing your "bottom area." That's a completely different form of entertainment.
No dress code should hinder an athlete's ability to perform at their best, but they should also use caution with what they wear and how they present themselves. Perhaps some players pushed the level of appropriateness to the limit, causing the LPGA to implement the change in policy. Do you think it is inappropriate for female golfers to wear short skirts and low-cut shirts? Or, should they be able to wear whatever they feel the most comfortable in?