While most kids opt for lemonade stands on sweltering summer days, one clever boy from Utah had a different approach – an "ICE COLD BEER" stand. But don't worry, it's not what you think. Seth Parker, a young entrepreneur, set up his stand in front of a church in Brigham City, Utah, leaving his neighborhood both bewildered and amused.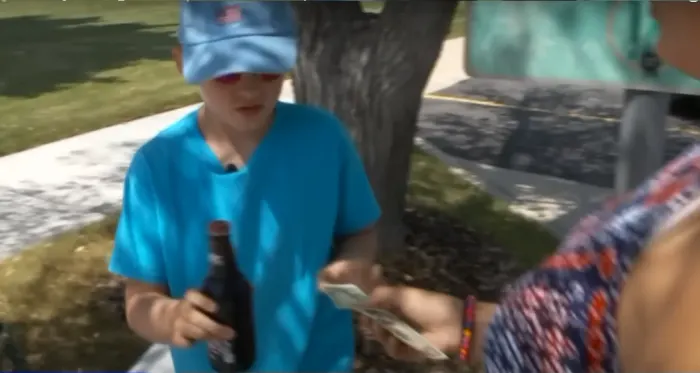 However, concerned neighbors couldn't help but report the seemingly questionable business venture to the local police department. They received several calls about a young boy selling "beer" on the street, prompting officers to investigate the situation.
But when the officers arrived at the scene, they found that there was no need to fret. The sign, reading "ICE COLD BEER," cleverly concealed the key word "root" in small letters just above "BEER." It was all about root beer!
The Brigham City Police Department took to Facebook to share the delightful discovery: "Yep, he's selling beer … ROOT BEER, that is." The boy's marketing ploy had successfully captivated the attention of the community.
Since his creative stand went viral, Seth's "ICE COLD BEER" business has been booming. According to his mom, Alexis Parker, he quickly sold out on Tuesday but is eager to make a comeback.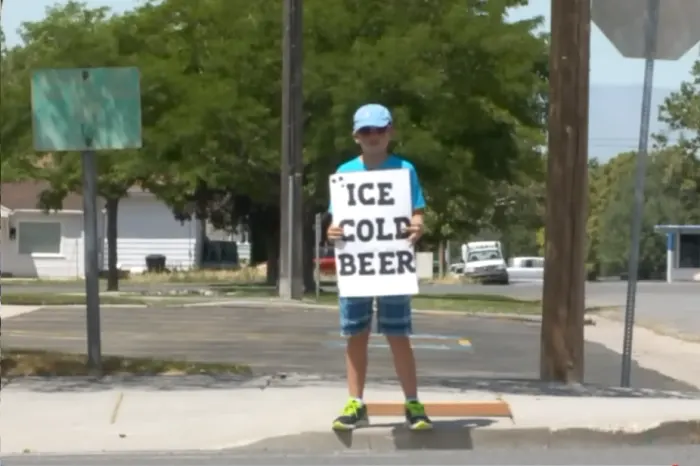 His hilarious branding caught the eye of many passersby, with some sharing their amusing encounters online. One Facebook user, Deedre Coy Petersen, humorously described how she bought him out and praised Seth's humor, suggesting he might add a more conspicuous "Root" to the sign next time. Despite some puzzled looks from adults, she reassured everyone that no children were harmed in the process of selling this playful "ROOT beer."
Seth's witty approach to his root beer stand garnered admiration and amusement, showing the power of creative marketing even at a young age. His ability to bring joy and laughter to the community exemplifies the spirit of youthful entrepreneurship.
As the summer continues, we can't wait to see what other imaginative endeavors Seth Parker will embark on next. The "ICE COLD BEER" stand may have been a hit, but there's no doubt that this young entrepreneur has plenty more surprises up his sleeve. Stay tuned for what's next from this talented Utah boy!